How to Make an 'I Love You This Much' Mothers Day Card
In 4 Cool Hand Drawn Steps
playful parenting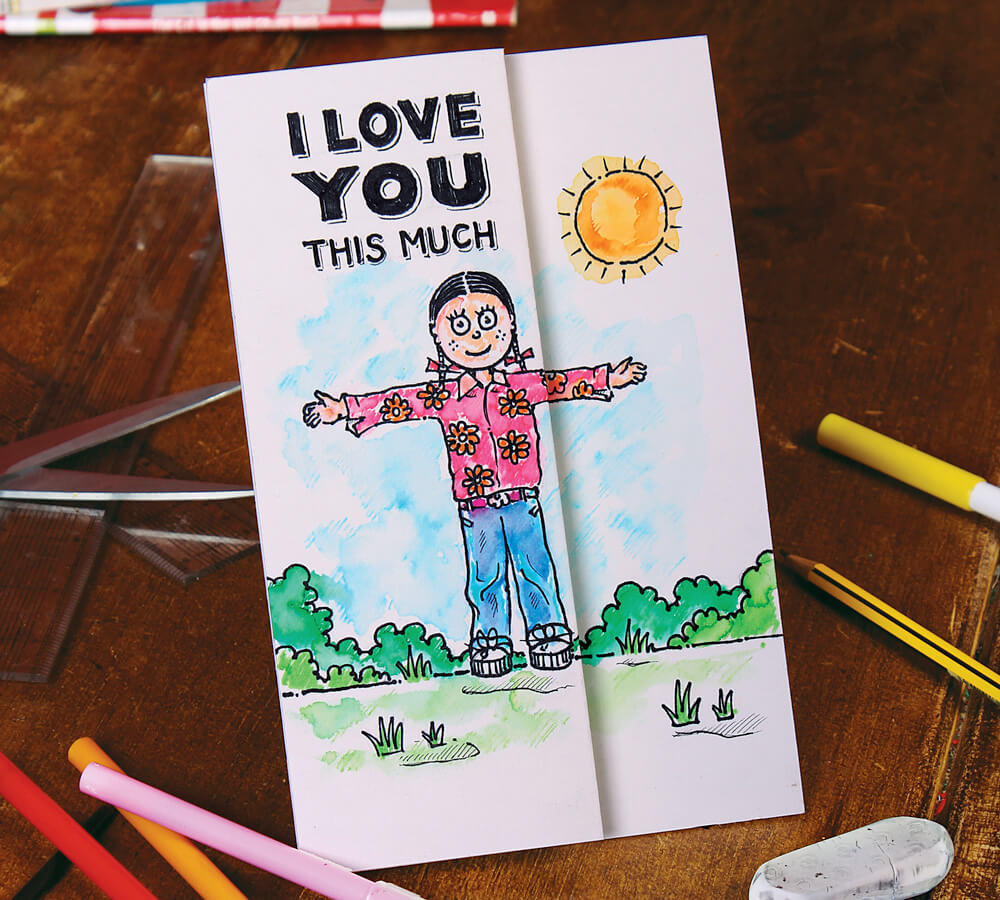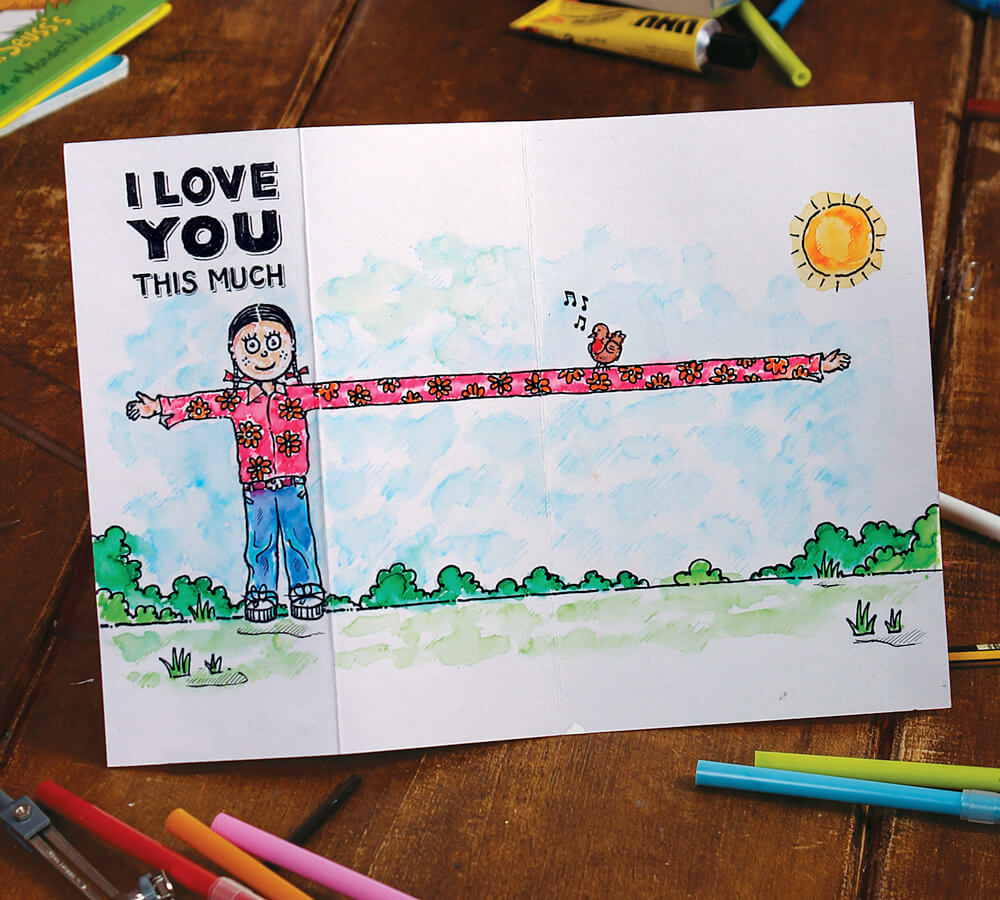 Show Mummy how much you love her with this unique 'I Love You This Much' Mother's Day card.
It's inspired by the 'I Love You This Much' conversation every parent has had with their kids. You know, the one where you take turns saying 'I love you this much', as you move your hands further and further apart!
Step by Step Guide
Making your own 'I Love You This Much' Mother's Day card is super easy… especially if you download my printable, which you can get by subscribing below.
Let's get cracking…
Please note: I designed the card to fit US A4 Letter, so if you are using UK paper sizes trim a sheet of A4 card (210gsm) to 280mm x 216mm.
Step 1: Mark two fold lines 34mm from each end of the card.
Step 2: Fold the card (along the lines) to create a Z-fold.
Step 3: With the card still folded, draw a picture of a person (or a robot etc.) on the front panel, with the right arm extending past the fold onto the back panel.
Step 4: Unfold the card and fill in the missing section of arm.
Finally, if you haven't done it already, colour in the picture and write "I Love You This Much" on the front… then refold it… and go deliver it!
Of course, if you want to speed things up, just print out my artwork… I've made a girl version and a boy version.
Materials List
A4 card (210gsm)
Pencil and ruler
Colouring pens or crayons
That's all!
Creative Takeaway
The 'before and after' technique used in this card is very effective because it rewards the recipient for opening… can you think of other ways of using it?